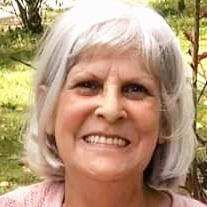 LINDA CAROLYN HICKMAN, 74
MAY 14 1948 - SEPTEMBER 23 2022
Linda Carolyn Hickman, 74, passed away at her home in Clarendon, Arkansas on September 23rd, 2022. She was born May 14th, 1948, in Clarendon, Arkansas to the late Ira N. Saffell and Mary Lois Evans Saffell. Mrs. Hickman retired from a long career in the shoe industry. She was a proud member of the First United Methodist Church in Clarendon. Linda will be remembered as an amazing Grammie to her many grandchildren. 
Linda was preceded in death by both of her parents; her husband Steve Hickman; two brothers, Ira N. Saffell Jr., and Keith Saffell; three sisters, Amy Boyd, Sue Jensen, and Cathy Ponder; and one grandson, Joey Atkins.
Linda is survived by one son, Sammy Whiteside of Springdale, AR; stepson, Mike (Denise) Hickman of Pine Bluff, AR; grandson Justin Hickman, his two daughters Jurnee, and Marlee of Stuttgart, AR; and grandson Sammy Atkins of Scott, AR; four brothers, Tommy (Tammy) Saffell of De Valls Bluff, AR, Joe (Lisa) Saffell of Hunter, AR, Perry Saffell of Clarendon, AR, and Carl (Joanna) Saffell of Clarendon, AR; three sisters, Flora (Chris) Boughten of Brinkley, AR, Debra (Bruce) Griffith of Stuttgart, AR; and Sandra Smith of Pine Bluff, AR; along with 8 grandchildren, and 6 great grandchildren.
Linda's memorial service will be at Shady Grove Cemetery, Clarendon on Saturday, September 24th at 11:00 am under the direction of Fowler Funeral Home, Brinkley.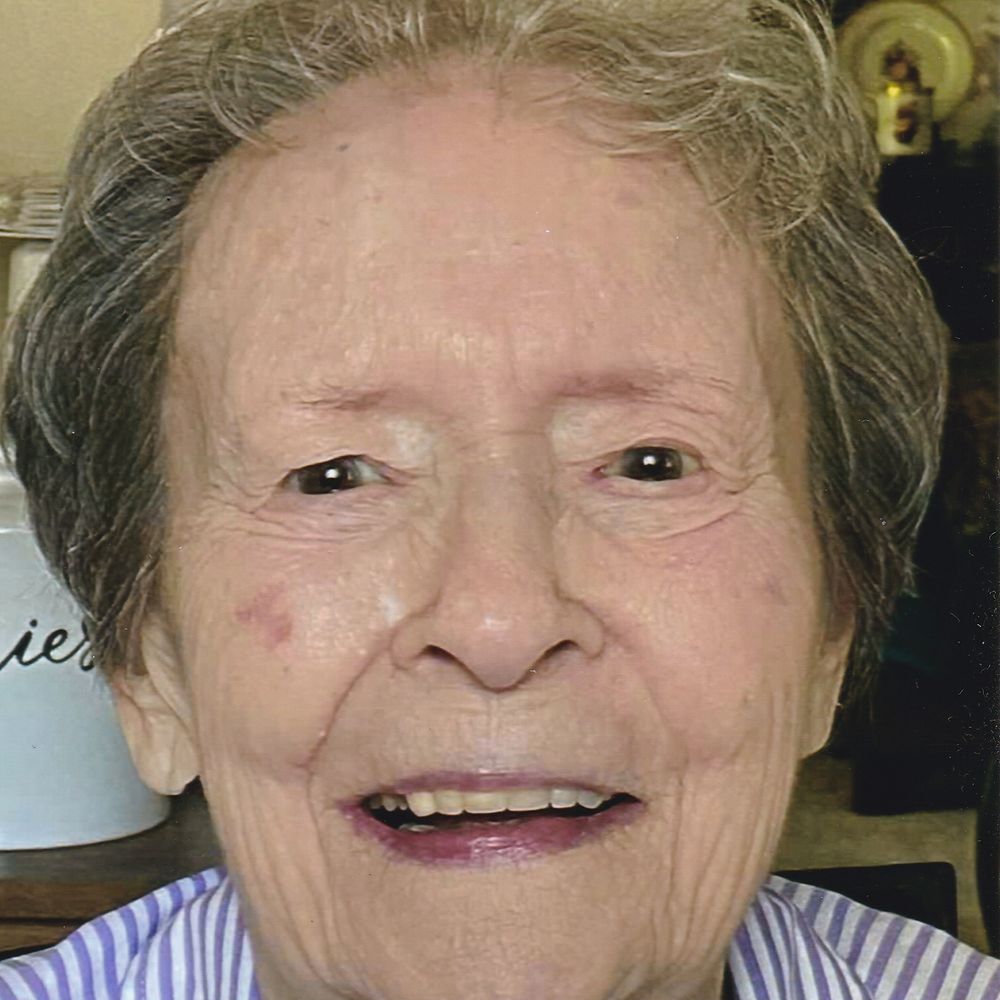 GLORIA JEANNE LLOYD, 94
SEPTEMBER 17 1927 - SEPTEMBER 11 2022
Gloria Jeanne Lloyd, 94, passed away on September 11th 2022.  She was born on September 17th 1927 to the late Elize Troy Fowler and Lois Swartz Fowler. 
After Gloria completed her studies at Crosett High School, she enrolled in the Arkansas Baptist School of Nursing program where she graduated as a Registered Nurse in 1948.  Throughout her long and dedicated career, Gloria utilized her nursing skills for the many patients at the State Hosptial and in the Baptist Health System.
Gloria is preceded in death by her parents, Elize Sr. and Lois Fowler; two spouses, Al Shirey and Billy Fowler; one son, Troy Shirey; and one brother, Coday Fowler.  Those remaining to cherish her memory are one brother, Elize Fowler Jr.; two nephews, Mike Fowler, and Don Coday Fowler; two nieces, Missy Hines, and Debbie Drake; along with beloved sister-in-law and longtime caretaker, Zoe Fowler. 
Funeral services will be at Fowler Funeral Home on Tuesday, September 13th at 2:00 pm with visiation one hour prior.  Burial to follow at Oaklawn Cemtery in Brinkley.  In lieu of flowers, please make memorial donations to First Baptist Church, Brinkley.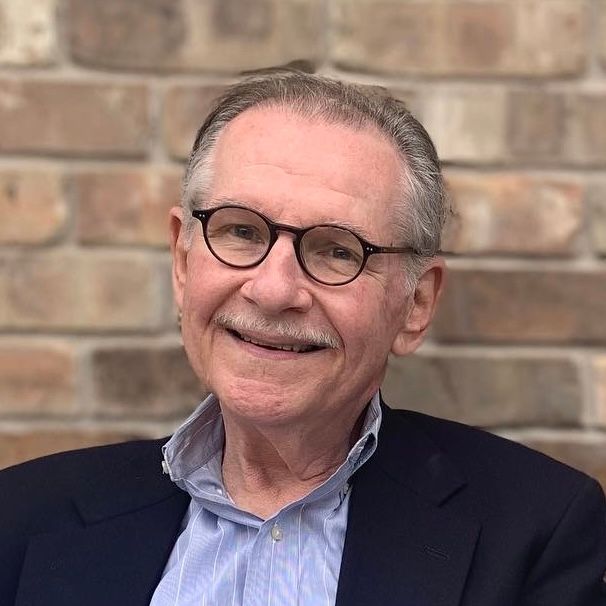 DAVID FRANKLIN PERKINS, 73
MAY 16 1949 - AUGUST 16 2022
David Franklin Perkins, 73, passed away at his home in Little Rock, Arkansas on August 16th, 2022. He was born in Cotton Plant, Arkansas on May 16th, 1949, to the late Albert W. Perkins and JoAnn Moore Perkins.
Dave was a successful restaurateur for many years who used his excellent culinary skills as a general manager for several restaurants including Steak & Ale and Tracks Inn. He enjoyed visiting with friends and family, telling old stories and jokes.  Dave was baptized into the Methodist faith and his character was demonstrated through his humor and the love he had for people.  From his family, to work friends and close neighbors, he enjoyed spending time with others.  Campouts with lifelong friends at Blanchard Springs evolved into beloved annual father/daughter camping trips.  Dave was a proud member of the University of Arkansas Class of 1972 where he earned his Bachelor of Science Degree. As an alum, a favorite pastime was "Calling the Hogs" and when in Fayetteville, he could be found driving around campus playing the Razorback Marching Band music loudly and proudly from his car. Above all, Dave cherished the title of "PuhPa" given to him by his twin grandsons.
Preceding in death are his parents, Albert and JoAnn; and one son, Marcus Franklin Perkins. Those remaining to cherish his memory are two daughters, Lauren (Timothy) Humphries, and Sydney (Mikaël) Martinie; one brother, Don Perkins; two grandchildren, James and Jude Humphries; and a host of other family and friends. 
A private burial will be held at Cotton Plant Cemetery.  A Celebration of Life will be held at Raduno in Little Rock from 3-5pm on Saturday, August 27, 2022.  
In lieu of flowers, the family requests that donations be made to Arkansas Children's Hospital in Little Rock.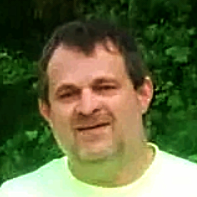 ANTHONY "RAY" LYNCH, 49
JUNE 29 1973 - AUGUST 17 2022
Anthony Ray Lynch, 49, of Forrest City died August 17, 2022, at Cross County Hospital in Wynne. He was born June 29, 1973, in Marianna to Betty Mavis Lynch. He was raised in Monroe and Stuttgart and attended both Clarendon and Stuttgart Public Schools. As a child, he attended Shiloh Church of Christ near Holly Grove where he loved being a member of his Aunt Pat's Sunday School class. Ray had many talents including construction and carpentry work, welding, trying his hand at electrical work, cooking and cleaning house. He held many jobs in these areas throughout his life. He was known by everyone as a good guy who loved to laugh and enjoy life. He was preceded in death by his mother, Betty Lynch; brother, Jamie Parks; grandparents, Lee and Faye Lynch; aunt, Pat Lynch; and uncle, Junior Lynch. Survivors include his three children, Natalie Marlin, Logan Johnson, and Kelsey Johnson; three grandchildren, Gabriel, Sibylla and Silas Marlin; uncle, Tom Lynch; aunts, Susan Smith and Ruth Short; cousins, Tricia Rogers, Bill Smith, Laura Haynes, Nancy Davenport, Tony Short, Curtiss Short, Patty Harris, Travis Lynch and Anthony Lynch and their families; and many friends. The family will hold a private service at Upper Cemetery near Brinkley.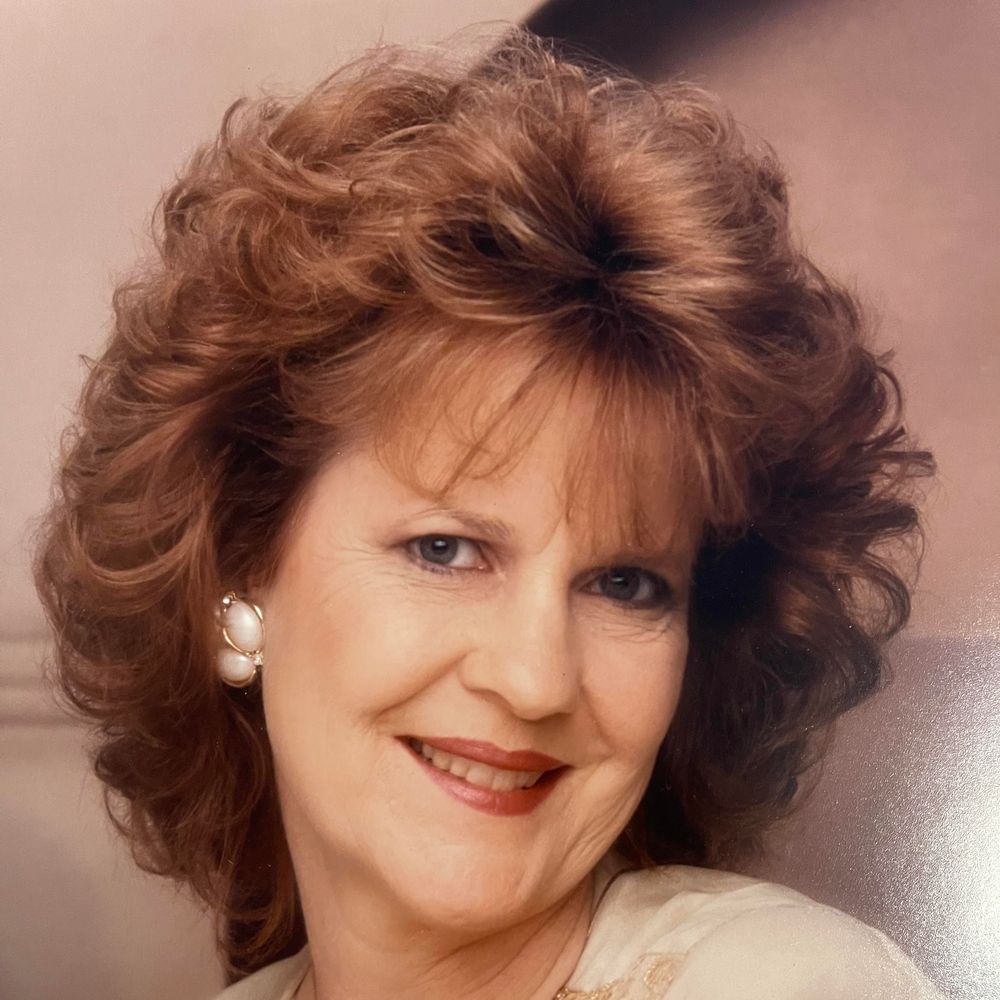 ROSEMARY EDWARDS BUMPUS, 79
MAY 24 1943 - AUGUST 15 2022
Rosemary Edwards Bumpus, 79, went to her Heavenly Home on August 15th, 2022 in Jackson, MS. Rosemary was born on May 24th, 1943 to the late John William Edwards and Agnes Geater Edwards in Wheatley, AR. She had lived in Diamond Head, MS prior to moving to Carthage, MS. She loved shopping for purses and shoes. She also loved to cook and sew. Rosemary enjoyed gardening and growing house plants. Her pride and joy was her grandkids and great grandkids. She was preceded in death by her parents; husband, James Houston Bumpus; sister, Patricia Sue Griggs; and grandchild, Joshua Aaron Ervin. Rosemary leaves behind a large family including her son, John Victor Rush of Slidell, LA; daughter, Julie Lanette Carpenter of Carthage, MS; grandchildren, Melanie Ervin, Rachel Rush, Austin Foreman, Paige (Charlie) Smith, and Jake Rush; great grandchildren, Easton Smith, Addilyn Smith, Joshua Smith, Kristina Smith, Kaylie Ervin, Noah Ervin, Luna Kassell, and Daniel Walker, four nieces and one nephew. Visitation will be Saturday the 20th, 2022 at the Wheatley Community Center from 12:00 to 2:00 pm. Services will begin at 2:00 pm. Burial will follow in Johnson Cemetery Wheatley.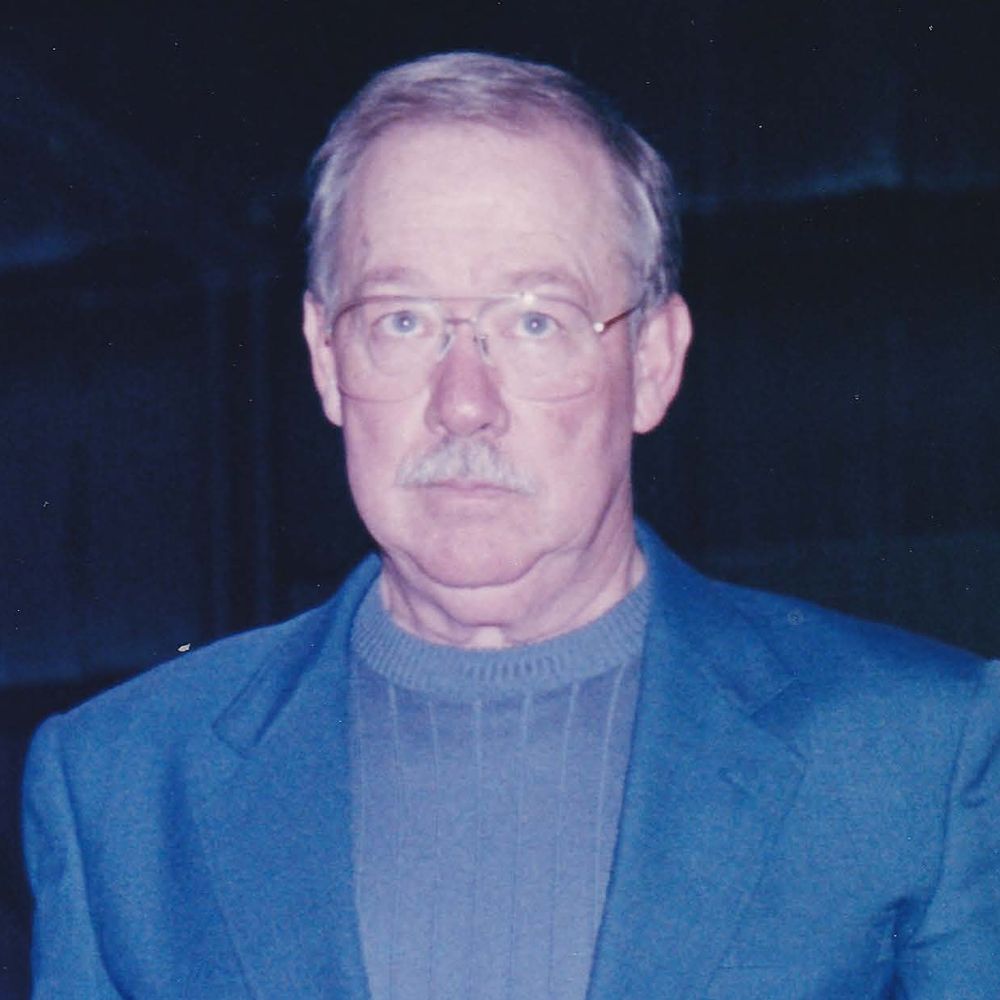 BOBY JOE CHESSER, 79
JUNE 3 1962 - JULY 2 2022
Bobby Joe Chesser, 79, went to his eternal home as his wife of 60 years stood by his side on Saturday, July 2, 2022, at the Hospice Home Care in Little Rock. Bobby was born to Frank and Capitola Chesser of Biscoe on December 10, 1942. He married Martha Gasaway of Gould, Arkansas on June 3, 1962. He was preceded in death by his parents and by his son, Wade Chesser. The Chessers had three children, Wade, Julie Chesser Quarles (Chuck) of Franklinton, North Carolina, and Joy Patrick of Rogers, Arkansas. They are blessed with ten grandchildren, nine great grandchildren, and one great grandson, Dawson Wade, who will arrive in September. He is also survived by his sister, Kay Stokes (Brooks). A celebration of life gathering will be on Tuesday, July 5 at 5:00 p.m. at the Chesser home and followed by a private burial in the Chesser Family Cemetery on Jackson Bayou.  In lieu of flowers or gifts, the family has requested donations to Arkansas Children's Hospital.
CAROLYN BERNICE CLARK, 77
AUGUST 31 1944 - JUNE 30 2022
Carolyn Bernice Clark, 77, of De Valls Bluff passed away on June 30th, 2022.  She was born in Des Arc on August 31st, 1944 to the late Elmer Swink and Inez Mackey Swink. Carolyn loved to be surrounded by the laughter of her family and friends.  She enjoyed time in the outdoors while camping, hunting, fishing, and floating rivers.  Listening to classic country and gospel music, calling Bingo at the American Legion, "shooting the moon" during intense domino games of Moon, and enjoying the company of everyone that frequented The Scrapper Dairy Bar were also favorite pastimes of Carolyns.   She is preceded in death by her parents, Elmer and Inez; daughter, Sheila Ann Chandler;  three brothers, Bobby Swink, Woody Swink, Jerry Swink; and four sisters, Faye Hawkins, Jean Prince, Glenda Priest, Kay Stock. Those remaining to cherish her memory are her twin sister, Marilyn Taylor; one son, James Terrell Chandler Jr.; two daughters Martie Terrin Chandler-McKown, and Gretta Chandler-Clem; six grandchildren, Misty (Luke) Hoadley, Christie (Zach) Roland, Amy McKown, Dalton Chandler, Glen Clem III, and Jackson Clem; eight great-grandchildren; one great-great grandchild; and a host of other family and friends.  Funeral service will be held at the Biscoe First Assembly of God Church on Sunday, July 3rd at 3:00 pm with visitation one hour prior.  Burial to follow at Sand Hill Cemetery, Des Arc.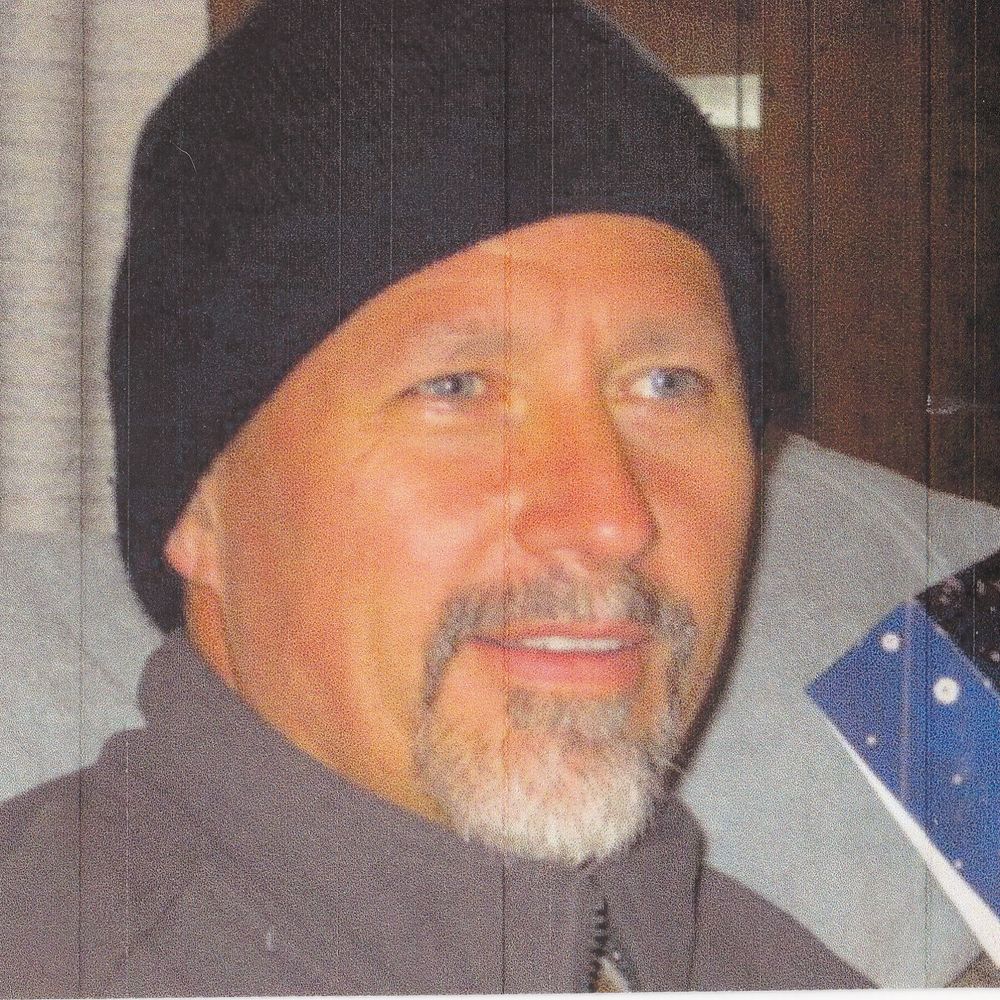 JW MILLER, 55
FEBRUARY 17 1967 - jUNE 17 2022
James Wayman "Jay" Miller, born on February 17th, 1967, in Forrest City to George Wayman and Louise Watson Miller. The family moved to Stuttgart in May of 1967 and returned to Brinkley in September of 1972. Through the years the family were members of the United Methodist Church. JW attended the Elementary, Middle, and High Schools in Brinkley.  He graduated in the Class of 1985. At the age of nine, he decided to become a Horticulturist, and never changed his mind. JW attended the U of A, graduating in May of 1988 with a bachelor's degree in Agriculture, Landscape Design, and Urban Horticulture.  He returned to Brinkley in 1989 and opened Seven Oaks Nursery.  After an accident in 1990, he returned to the U of A and obtained his bachelor's degree in Secondary Education. JW was hired for Lion's World Services for the Blind in 1994 to create the Horticulture program. He moved to Little Rock in 1996 to pursue a career in the field he loved. He moved his business to Little Rock in January of 2004.  JW was very passionate about people, pets, and those in need. His business world grew to include Seven Oaks Rental Properties. In 2016 he opened BJ's Plants by Seven Oaks in Prothro Junction. JW enjoyed music, plays, arts, cards with friends, and travel as time allowed. JW loved his "fur babies" that were his all-time companions.  JW was preceded in death by his dad, Wayman Miller. He is survived by his mother, Louise Watson Miller of Brinkley; his sister, Elizabeth (Jeff) Edmiston and his nephew, Jake Edmiston, of Florence, TX; and niece, Grace Elizabeth (Beau) Harbison, Apopka, FL.; along with other extended family and friends. We lost a very special son, brother, uncle, and friend in a motor vehicle accident on June 17th, along with his friend, Alan Brewer, that ended their lives too soon.
"I gotta take this call."  
Visitation will be held on Thursday, June 30th from 6:00 pm – 8:00 pm with his funeral service on Friday, July 1st at 2:00 pm, both at Fowler Funeral Home.  Burial will be at Johnson Cemetery, Wheatley. Donation may be made to Johnson Cemetery POB 105 Wheatley, AR 72392.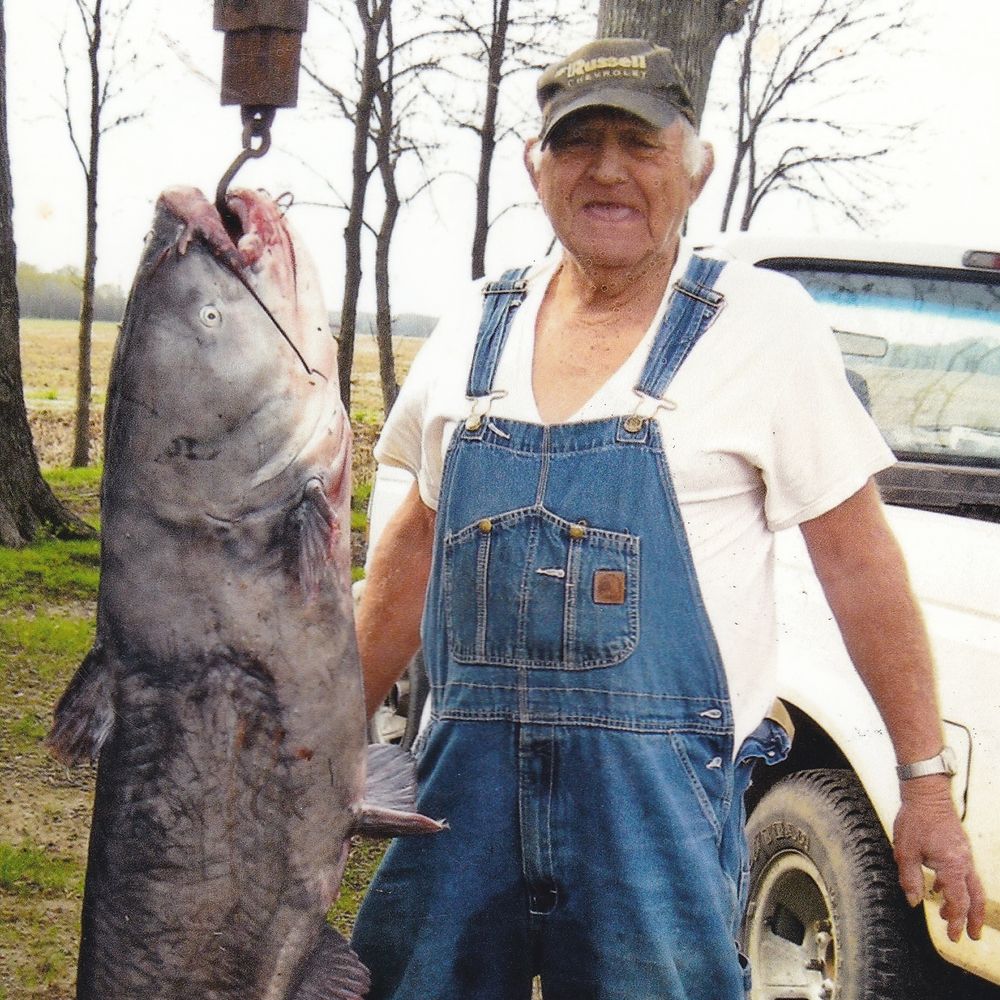 CHARLES EDWARD SINGLETON, 87
FEBRUARY 18 1935 - JUNE 13 2022
Charles Edward Singleton, 87, passed away at home on June 13th, 2022. He was born on February 18th, 1935 to the late Ella Mae Metzger and Charles Herbert Singleton. As a lifelong resident of Monroe County, Charles was a 40+ year long member of Trenton Baptist Church.  He loved to be outdoors, enjoying his time as a fisherman and a trapper.  Early in his life, Charles' family were migrant workers who traveled to various oil fields around the country, and farmed oranges in Florida and plums in California. When at home, Charles enjoyed watching and rewatching old Westerns starring John Wayne. His favorite movies were Gunsmoke and The Rifleman.  He is preceded in death by his parents, Charles, and Ella Mae; spouse, Mary Katherine Barkley Singleton; and two brothers, Sonny Singleton, and David Singleton. Those remaining to cherish his memory are three sons, Phillip (Roslie) Singleton, Danny (Pam) Singleton, and Louis (Bobbie) Singleton; one daughter, Ella Mae (Jerry) Wilson; one brother, Carl Singleton; one sister, Irene Landry; four grandchildren, Janet, Daniel, Lawanda, and Hollie; and a host of other family and friends.  Graveside service will be held at Franks Cemetery in Holly Grove on Tuesday, June 14th at 11:00 am.  
Johnny Ray Morrow, 81, of MOnroe