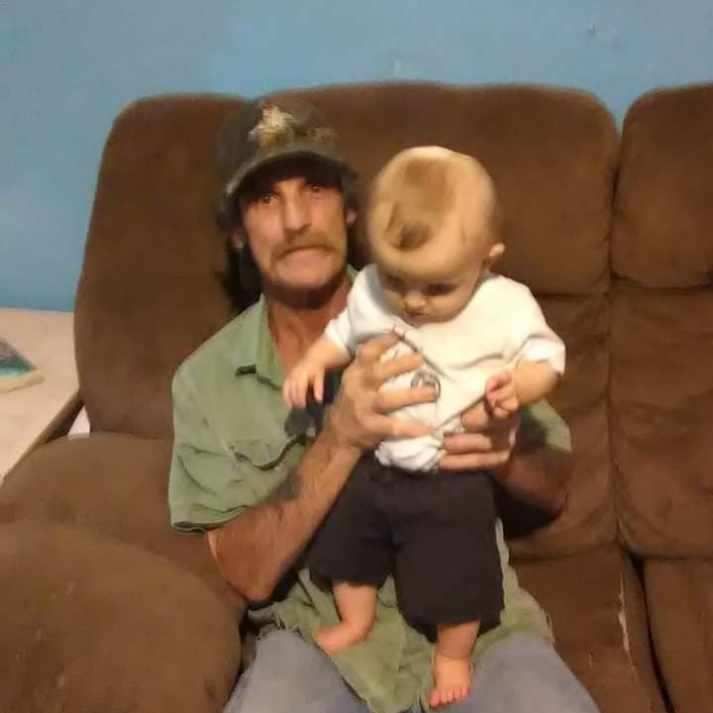 TOMMY RILEY, 62
JUNE 12 1960 - JANUARY 17 2023
Tommy Dewayne Riley, 62, passed away at his home in Brinkley, Arkansas on January 17th, 2023. He was born in Bakersfield, California on June 12th, 1960 to the late Billy Riley and Norma Fleetwood. Tommy was a self employed handyman by trade who enjoyed NFL football, fishing and Classic Rock-N-Roll music. He loved his family and friends, who knew him for his artistic abilities. Those remaining to cherish his memory are his sons, Jonathan Riley, Cameron Maire, and Dewayne Riley; siblings, Richard Riley, Terri Riley, Sandy Riley and Pam Riley; his 15+ year companion, Stephanie Green; cousins, Larry Riley, and Bruce Riley; one aunt Debra Riley; grandchildren Camden Brewer, Steven McNeal, Stephanie Jo Mc Neal; and a host of other friends and family. Tommy was preceded in death by his parents, and one brother Richard Riley.  
In lieu of flowers, please donate to Tommy's Memorial Fund POB 785 Brinkley AR 72021.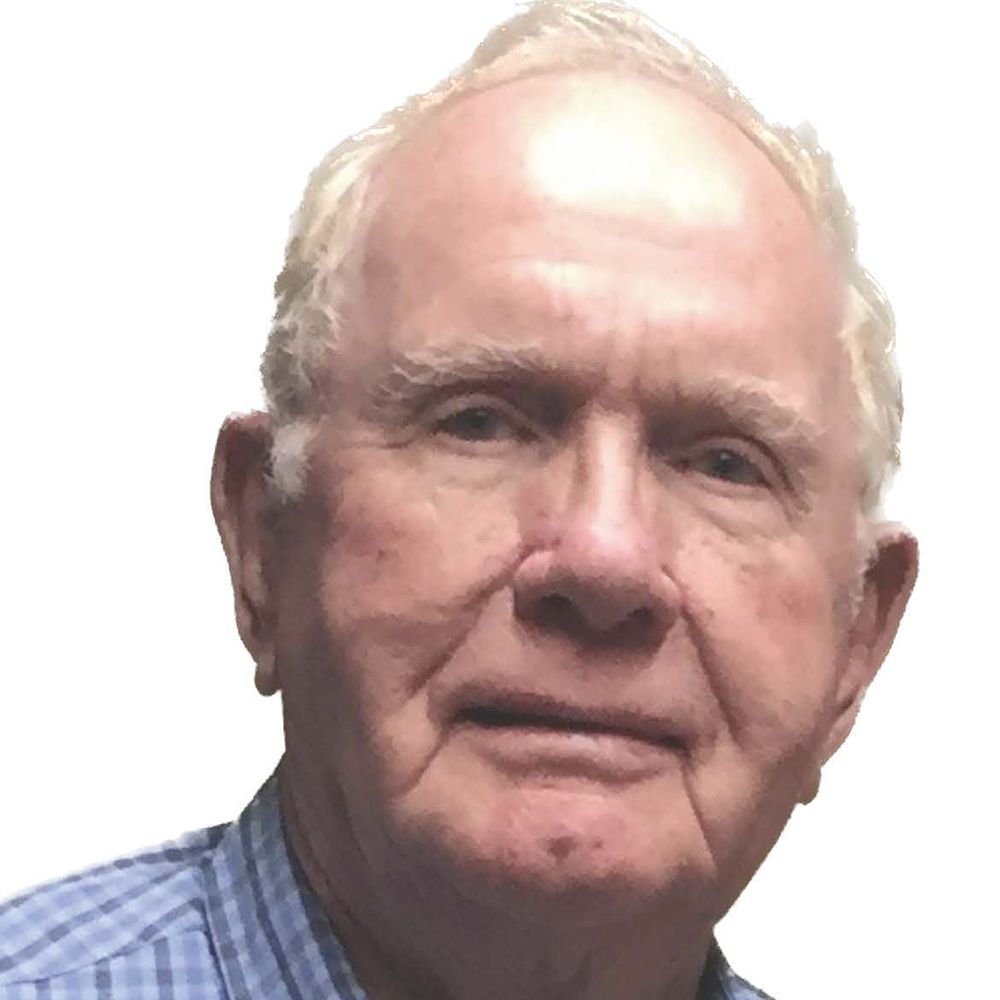 GENE ALTON HOBBS, 87
APRIL 25 1935 - JANUARY 6 2023
Gene Alton Hobbs, 87, passed away on January 6th, 2023.  He was born on April 25th, 1935, to the late Marion and Lula Hobbs.  After graduating from Hartford High School, Gene enrolled in ASTC, now UCA, in 1953.  Gene was a gifted athlete who obtained many distinctions and awards while in college, ranging from a 3-year letterman in football and basketball, and a 4-year letterman in track.  He set the school record in the 880-yard run, mile relay, and mile medley relay races, ran on 4 AIC track championships, 2-time champ in 880-yards and mile relay, and a 1-time mile medley relay champion. Gene was also a 2nd team, co-captain, All-AIC football player.  During his time at ASTC he coached Junior Varsity basketball and was on the track and field honor roll. Gene is a member of the UCA Letterman's Club, UCA Alumni Association, the UCA Sports Hall of Fame, and the Arkansas Track and Field Hall of Fame.  While Gene was a senior in college, he met the love of his life and future wife, Frances Davis.  Gene would go on to gain his master's degree.  Over the next thirty-two years, he would use his education and experience as an athlete to become a coach and a principal throughout Cabot, Bee Branch, Bryant, and Holly Grove.  It was in Holly Grove where he would be the principal for twenty-five years. After thirty-two years, Gene retired from education and began work for Pat Salmon & Sons driving the mail truck for more than two decades. Gene was also a proud Sunday School Teacher, song leader, and faithful Deacon at the former Holly Grove Missionary Baptist Church.  Gene was also a 'green-thumb' who enjoyed growing beautiful flowers and loved to grow vegetable gardens that were open for all to enjoy.   
Those preceded in Gene's death are his parents, Marion, and Lula; one son, Mark (Melissa) Hobbs; two brothers, Marion Jr., and Robert Hobbs; and three sisters, Geneva Salters, Hazel Moss, and his twin, Jane Glover.  Gene leaves behind spouse of 65 years, Frances Hobbs; daughter, Janine (Jim) Sain; three grandchildren, Michael (Brandi) Sain, Mallory (Jimmy) Adams, Rachel Hobbs; six great-grandchildren, Luke, Cole, Jake, and Allie Sain, Peyton, and Jamie Adams; along with a host of other family and friends.
His funeral service will be held at Fowler Funeral Home at 11:00 am on Tuesday, January 10th with visitation one hour prior. Burial to follow at Franks Cemetery, Holly Grove. Officiant is Bro. Rick Glover with Gene's grandson, Michael Sain providing the eulogy. In lieu of flowers, please make donations to the National Multiple Sclerosis Society. Active pallbearers are Andy Sain, John Henry Sain, Michael Sain, Jim Sain, Jimmy Adams, Carl Fannon.  Honorary pallbearers are the "Purple Circle" of UCA.  
James Dalton Bowen,67, of Clarendon passed away in Stuttgart on Tuesday, December 20, 2022. James was born on September 26,1955, in California to Joe Bowen and Ann Wilson. James was a self-employed roofer by trade. He was an avid hunter of Monroe County and the surrounding area, he also enjoyed fishing the White River while drinking cold Bush beer with his family and friends. James is preceded in death by his two brothers Billy Bowen and Scott (Phyliss) Bowen. He is survived by his son James (Megan) Bowen; three sisters, Hazel Donahue, Lisa (David) Parrish, Joanna (Randy) Prodouavich; two nephews, Scott Bowen Jr., and Allen Conner; three nieces, Mason (CeCe) Lindley, Samantha (Robert) Blue, Winnie (Brandon) Rainey; four grandchildren Bria Lasha, Kaylee Bowen, Haven Bowen, and River Bowen; along with a host of other family and friends. Cremation services by Brown Funeral Home, Clarendon.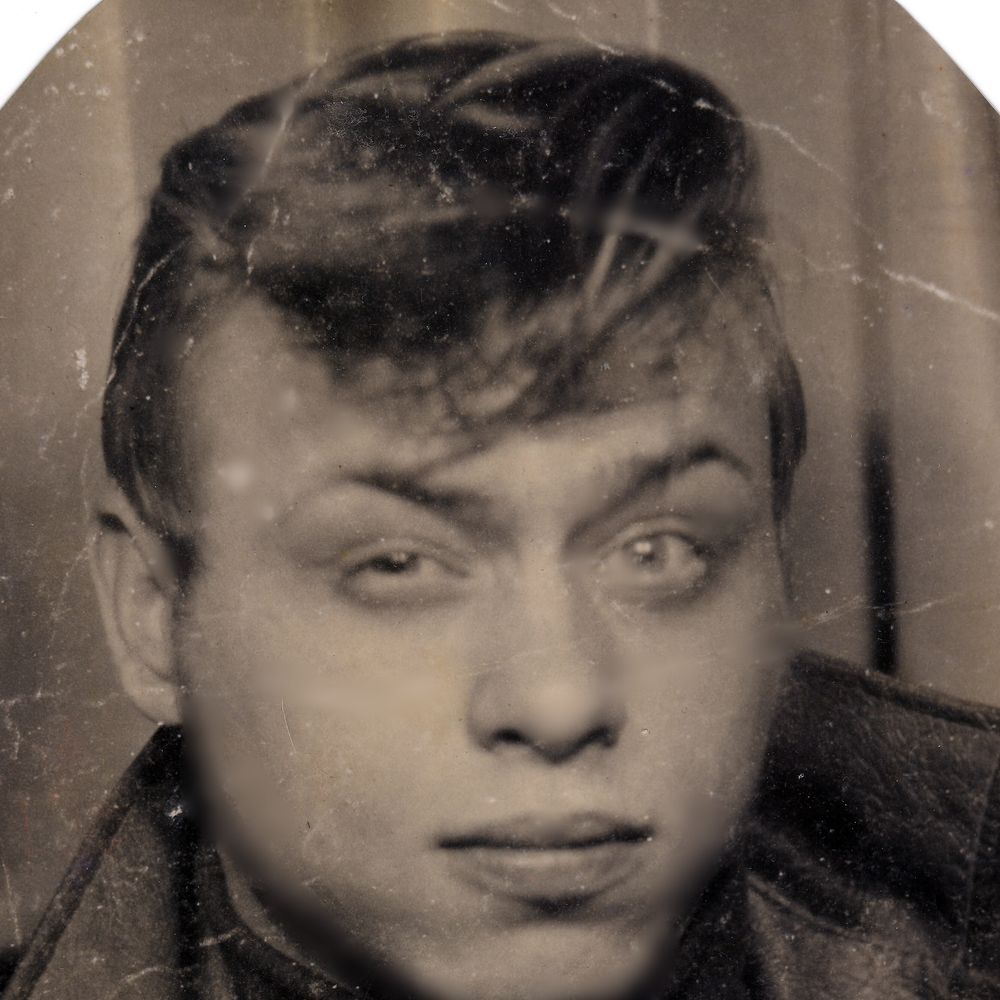 TONY LEE MASHBURN, 69
FEB 17 1953 - DEC 9 2022
Tony Lee Mashburn, 69, passed away surrounded by his family on December 9th, 2022.  He was born on February 17th, 1953, to William Mashburn and Clarie Sue Dobbs Mashburn.  After high school, Tony went to work at Hale's Construction until he went into farming.  He also received an Honorable Discharge from the United States Navy. Tony met his wife, Debbie, in Missouri and they were married on May 16th, 1975.  He moved her back to Brinkley and were blessed with three children, Anthony, Debra, and Steven.  Tony loved motorcycles throughout his entire life along with a passion for cooking, which he got from his mother. His family were always excited to try out new recipes that he invented.  Tony took every opportunity to gather the family at Dagmar for camping and hunting. Tony is preceded by his father, William Lee Mashburn; brother Tommy Mashburn.  Those remaining to cherish his memory are spouse of 47 years, Debbie Mashburn; children, Anthony (Kathryn) Mashburn, Debra (Candi) Evans, Steven (Erin) Mashburn; mother, Clarie Sue Quinn; siblings, Anna (Glynn) Parchman, and Felicia (Lloyd) Lewis, Bryan Mashburn; eleven grandchildren, and thirteen great-grandchildren; along with a host of other family and friends, including his best canine friend, Star. Tony's services will be held at the 1st Assembly of God in Clarendon on Monday, December 12th.  His visitation will start at 1:00pm followed by his funeral service at 3:00 pm.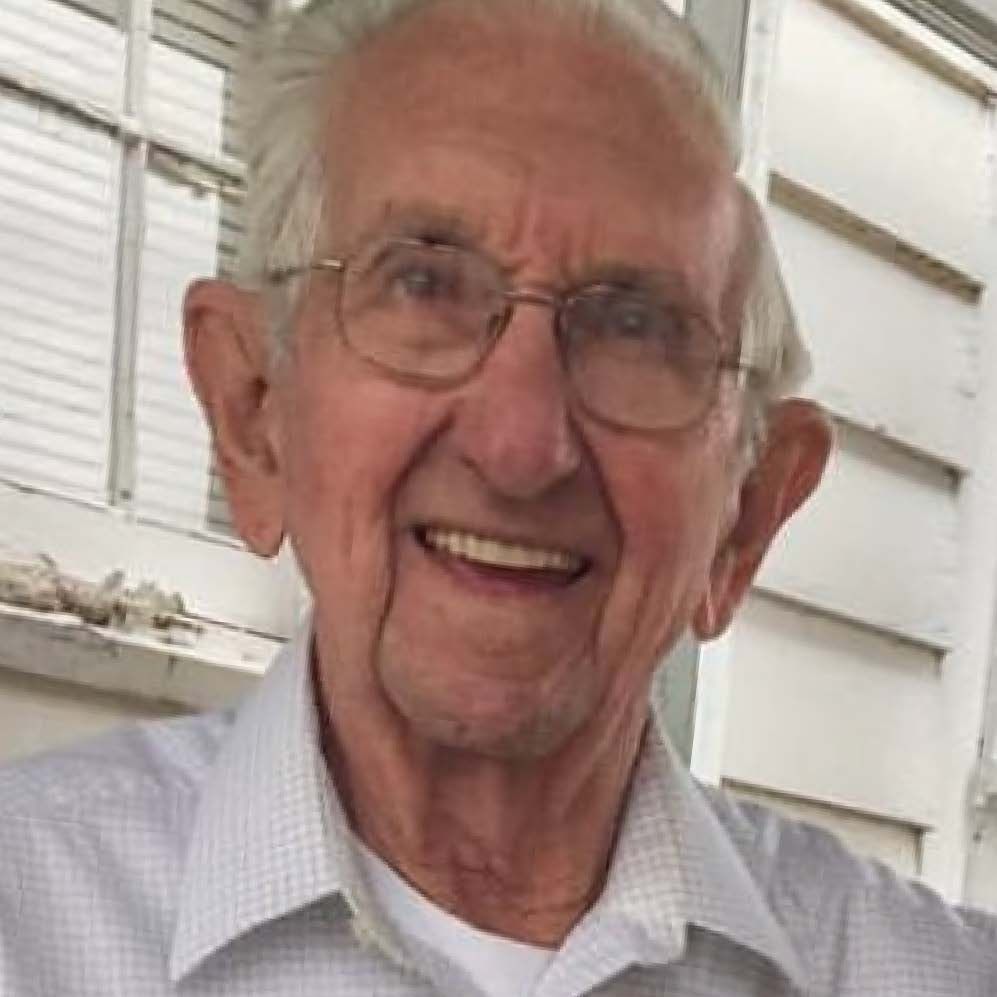 ROGER LEON LACEFIELD, 88
OCTOBER 19 1934 - DECEMBER 2 2022
Roger Leon Lacefield, age 88, passed away Friday, December 2, 2022, at his home in Lakeview, Arkansas. Roger was born on October 19, 1934, in Patterson (Woodruff County), Arkansas, to A. F. and Arkie Mae Lacefield. He graduated from Cotton Plant High School in 1952.
          Roger married his high school sweetheart, Jerry Flanery, in 1954 in Hernando, Mississippi. To that union were born three children: Len, Joanna, and Chris.
          Roger served in the United States Air Force from 1952-1956. During that time, he was stationed in Goose Bay, Labrador in Canada as a radar operator and at Malmstrom Air Force Base in Great Falls, Montana, before being discharged with the rank of Staff Sergeant. 
           After his service, Roger worked in farming prior to becoming a long-time business owner in Brinkley. He loved the people and communities of Cotton Plant and Brinkley and volunteered in many ways through the years. He was an active member of the Gideons and the Lions Club, and also spent several years coaching local Buddy League and Little League baseball teams. He was instrumental in the creation, running, and upkeep of the Cotton Plant Historical Museum. 
Roger knew and loved the Lord. He was a member of First Baptist Church in Cotton Plant where he served as a deacon, Sunday School director, and class teacher.
          Roger was well-known as a helper. Countless stories could be told about his willingness to provide assistance to anyone, no matter who they were. Whether it was an opportunity to earn a paycheck working at Lacefield Car Care Center, a no-cost repair to get a stranded motorist back on the road after a vehicle breakdown, or secure a ticket to provide a teenage runaway a seat on the next cross-country Greyhound bus back home, you could count on Roger to be in the right place at the right time, ready and willing to meet the need. Often, the beneficiaries of Roger's kindness would also receive a valuable life lesson or have a bit of wisdom shared with them before they parted ways. He loved telling the tales of all the interesting people he met along the way, and his family and friends always enjoyed listening. 
          Family was very important to Roger, and he looked forward to any opportunity to gather with everyone to eat, visit, and watch all the grandchildren play together. He leaves behind a wonderful legacy marked by kindness, love, and service to others, and he will be greatly missed by all who were blessed to know him.
Roger was preceded in death by his parents and eight siblings. He is survived by his wife of 68 years, Jerry; his children, Len Ragsdell (Jim) of Greenbrier, Joanna Lacefield of Lakeview, and Chris Lacefield (Lisa) of Lakeview; six grandchildren, and 14 great-grandchildren. 
Funeral services will be held at Cotton Plant First Baptist Church on Wednesday, December 7 at 2:00 p.m. and will be led by Reverend Mack Davis and Charles Reeves. Burial will follow at Cotton Plant Memorial Cemetery, with Fowler Funeral Home of Brinkley in charge of arrangements. Pallbearers are Tracy Flanery, Aaron Smith, Lukas Smith, Jacob Smith, Johnny DeLoach, and Thomas Cooper. Honorary pallbearers are Jonah Lacefield, Joe Anderson, Willard Ryland, and Louie Huggins.
          If you wish to celebrate and honor Roger's life, memorials may be made to Cotton Plant First Baptist Church or The Gideons International.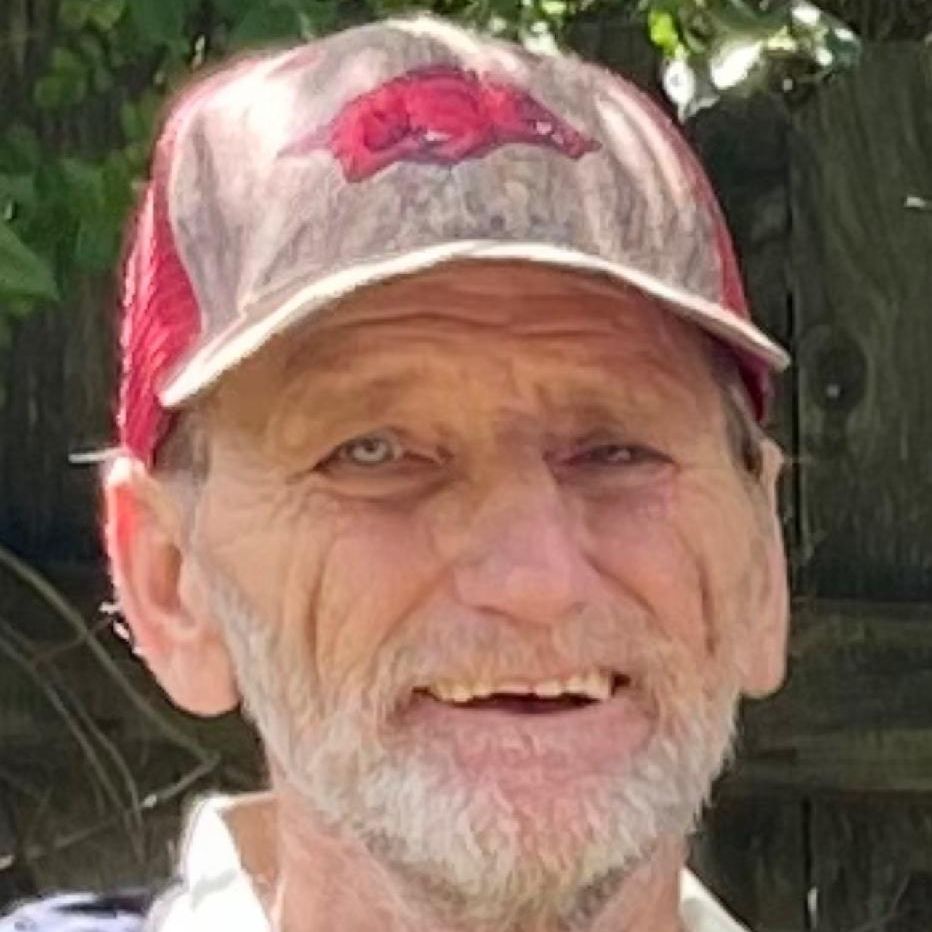 DAVID GLENN HICKS, 59
DECEMBER 14 1962 - NOVEMBER 22 2022
David Glenn Hicks, of Jonesboro, Arkansas was born on December 14, 1962, to the late J.W. Hicks, Jr., and Bobbie Jean Craig Hicks.  He departed this life on November 22, 2022, at St. Bernard's Hospital in Jonesboro, Arkansas. David graduated from Des Arc High School.  His occupation included being a jack of all trades and a master of none!  He lived in Carlisle, Arkansas throughout most of his life.  He confessed and accepted Jesus Christ as his Lord and Savior and was recently baptized at the County Line Church of Christ in Jonesboro, Arkansas under the leadership of Oliver Hindes.  He loved God, his family, and friends. David wanted everyone around him to be happy.  He would joke with others and tell very funny stories to put a smile on their face!  David's hobbies included telling stories from the past, playing the guitar, cooking for family members, and spending quality time with his loved ones.  David was extremely proud of his son Jacob, and thoroughly enjoyed spending time with his grandchildren. David was preceded in death by his parents, J.W. Hicks, Jr. and Bobbie Craig Hicks; his son, Little David Glenn Hicks, Jr., three sisters, Becky Hicks, Deborah "Debbie" Roberts, and Janice "Janet" Smith; two brothers, Douglas Hicks and Ronald "Ronnie" Hicks; one nephew, Timothy Jackson., one great niece, Jessica Inman, and one great nephew, Noah Jackson. David leaves to cherish his memories with the following survivors:  his partner in crime, Annette Hicks, one beloved son and daughter in law, Jacob Loran Hicks and Victoria Ashley Hicks, and four amazing grandchildren, Dinah Gathercole-Hicks, Callie Hicks, Jordan Hicks, Jaxson Hicks, all of Jonesboro, Arkansas; one sister: Donna Hale (Billy) of Branson, MO; one sister in law: Mary Hicks of Nashville, TN, and a host of aunts, uncles, nieces, nephews, great nieces, great nephews, cousins, and friends.
Luella Joy Rodgers, 83, passed away in Brinkley, Arkansas on November 13th, 2022.  She was born to the late John Henry Wilson and Velma Fryer Wilson on August 14th, 1939, in Rich, Arkansas.  Luella was a devoted member of Our Savior Lutheran Church in Rich until she went into the nursing home.  She was also a dedicated employee for thirty years at Sanyo in Forrest City as a television manufacturer.  She went to work in the rain, snow, or sunshine.  If inclement weather was forecasted, she planned to stay in a hotel to make it to her next shift on time.  Luella was an accomplished quilter who produced them as gifts to each of her family members. She also learned to grow tomatoes under the guidance of her mother-in-law, Beulah.  Luella immensely loved her grand and great-grandchildren.   She is preceded in death by her parents; spouse of forty-five years, Condred Rodgers; two sons, Tim Lawson, and Jeff Lawson; four brothers, Orville, Ray, Clyde, and Dayle Wilson; and two sisters, Ester Carter, and Beryl (Wesley) Climer.  Those remaining to cherish her memory are two sons, Roger Lawson (Evelyn Dixon), and David (Julie) Rodgers; two sisters, Deborah (Robert) Dobson, and Vonita Hollis; along with her four grandchildren and five great-grandchildren.  Graveside services will be at White Church Cemetery, Rich on Wednesday, November 16th at 2:00pm.
Johnny Ray Morrow, 81, of MOnroe